A highly unusual event occurred last night while reading Treasure Island aloud with Griffin and Maggie. We came across this passage:
Among the fallen rocks the breakers spouted and bellowed; loud reverberations, heavy sprays flying and falling, succeeded one another from second to second; and I saw myself, if I ventured nearer, dashed to death upon the rough shore or spending my strength in vain to scale the beetling crags.
Like many other passages, there were some words here that the kids didn't know, but I was also perplexed by the adjective, beetling. We guessed from the context that it might mean steep or slippery or only climbable by beetles. I pulled out my phone and looked it up on my trusty Merriam-Webster app: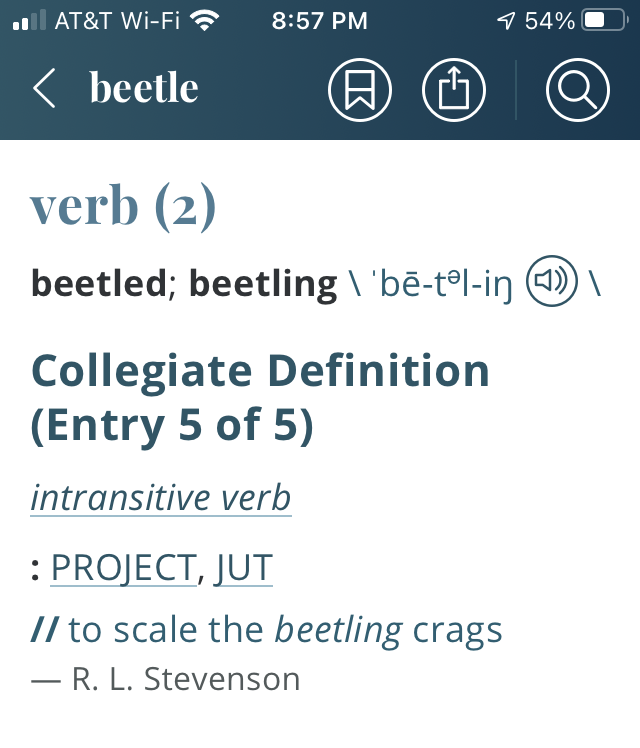 The example sentence is the very sentence we had read! We were all quite astonished by the coincidence.